Letter from ALBA: Keeping Our Ear to the Ground
Dear Friends,
Putting together a quarterly magazine is a surefire way to make time fly. As this issue goes to print, your editors are already thinking about the next one, approaching authors, agreeing on word counts, setting deadlines—before we know it, another three months have passed. Since we last wrote, the US Supreme Court made one of its most regressive decisions to date by revoking Roe v. Wade, a move that ALBA's board did not hesitate to denounce publicly. It's been heartening to see progressives of all ages mobilizing to restore women's rights.
One of the fun parts of this job is keeping our ear to the ground of current research and finding ways to include its most interesting findings in our pages. In this issue, you can read an interview with Esther Gutiérrez Escoda, whose doctoral thesis on women soldiers in the Spanish Republican army reverses decades of prejudice (see p. 10). We get equally excited about activist initiatives such as the new monument commemorating the Ciudad de Barcelona, a ship carrying International Brigade volunteers that was torpedoed off the coast of Catalonia. The monument is closely tied in with an educational program that directly engages teenagers (see p. 18).
Few things are more gratifying than seeing the impact of our own educational work. On pages 5 and 6, two recent alumni of our five-week teacher workshop write about their experiences sharing what they learned with a broader audience. Yet when it comes to keeping alive the Lincoln Brigade's legacy, the most effective channel of transmission may still be family. If there is one article you read in this issue, let it be Aaron Retish's moving interview with the children and grandchildren of Oiva Halonen, a Finnish-American vet (p. 14).
In its determination to keep the IB spirit alive, ALBA is thankfully not alone. In this issue, we speak with Marlene Sidman and Jim Jump of the International Brigade Memorial Trust, our sister organization in the United Kingdom, who share many of our challenges and goals. And as you'll see on pages 3 and 4, we are gearing up for a busy, program-filled fall, among workshops, roundtables, lectures, information sessions, and of course our Bay Area gala. Mark your calendars, keep an eye on your email, and check in regularly with ALBA's online calendar at alba-valb.org/eventcalendar, where you can also view the recordings of past events.
If you share our conviction that this work is important, perhaps now more than ever, please consider continuing to support us with as generous a donation as you feel comfortable with. We would not be able to do this without you.
¡Salud!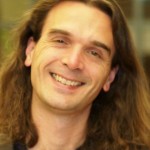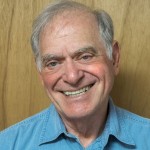 Sebastiaan Faber & Peter N. Carroll, editors
---
Thank you.
As editor of The Volunteer since around 1998, I assumed my interview with my co-editor Sebastiaan Faber would simply document my tenure, so I hope it's not too immodest to say I greatly enjoyed the surprise of the many tributes I have received in the June '22 issue. I feel privileged to have worked with so many of the Vets over the years and with so many friends dedicated to ALBA. We are still at work looking toward a long future, melding the spirit of the Lincoln Brigade with current issues of human rights. The philosopher John Dewey reminds us that "the nectar is in the journey" and that every one of us is necessary and welcome. Please continue to support ALBA's important work.
—Peter N. Carroll