Letter from ALBA: Our Work Matters More Than Ever
Dear Friends,
As the chaos of this pandemic summer seems to foreshadow an even more eventful fall—please be sure you're registered to vote!—we're poised to continue our work with more determination than ever. Teaching history, inspiring activism, and upholding human rights: It's hard to think of a time in recent memory when ALBA's motto applied more urgently than it does now.
July saw worrisome developments in Portland, where Border Patrol agents recruited by Homeland Security were dragging antifascist protestors into unmarked vans. On July 31 we were shocked to hear from No More Deaths (NMD), the volunteer organization that won this year's ALBA/Puffin Award for Human Rights Activism, about a raid of a humanitarian aid station in Arivaca, AZ. The barbaric act, also perpetrated by the Border Patrol, was clearly in retaliation for the activities of No More Deaths. Needless to say, ALBA stands in solidarity with NMD and will continue to support its efforts to bring medical care, food, water, shelter, and other basic services to those in desperate need.
Meanwhile, in July, we taught our very first online workshop for teachers, after the pandemic forced us to cancel our planned in-person workshop in Massachusetts. Although it was organized relatively late, we were blown away by the response. We'd initially set the enrollment limit at 35 but the course filled at close to 50 participants, not just from Massachusetts but from many other states and even from Spain. See here for a report.
Our newly designed website at alba-valb.org continues to feature new elements—including an almost completely updated biographical database of the more than 2,700 volunteers who went to Spain from the United States. Following our successful online celebration this spring, the Bay Area group, in collaboration with JCC Manhattan, organized an online tribute to Honorary Board member and prominent filmmaker Judy Montell, who passed away in June. Our online programming continues with an August 30 screening of The Internationale, a compelling documentary by ALBA board member Peter Miller (check here for details). Finally, mark your calendars for the online celebration of the newly restored Lincoln Brigade Monument Celebration in San Francisco, scheduled for Sunday, September 12 at 5 PM EDT. More information here.
Look here for a conversation with Cynthia Young of the International Center of Photography—and one of the new faces on ALBA's board. We're also featuring an interview with the nephew of the Catalan artist Josep Bartolí, and pieces on Paul Robeson, Quakers in civil-war Spain, and a touching obituary for Chato Galante by the two filmmakers who featured him in their Peabody-winning documentary The Silence of Others. Also, check out Roger Lowenstein's piece featuring his unique collection of Lincoln Brigade pins.
As you well know, we wouldn't be able to do all this work if it weren't for your continued support. Please consider using the enclosed envelope for a tax-deductible gift, or simply go to alba-valb.org/donate, where you can also set up recurrent donations. It's those donations that make this magazine possible.
¡Salud!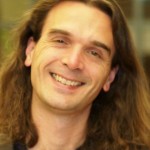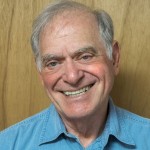 Sebastiaan Faber & Peter N. Carroll, editors
P.S. (1) Please continue to support ALBA's new online Teaching Programs. We reach a lot of kids!
P.S. (2) The Volunteer needs your help! 
Every three months, ALBA is pleased and proud to send you this publication. We know that so many of our readers treasure it, and we value your feedback, your encouraging words as well as your constructive criticism. We strive to make the publication a forum for the exchange of information and ideas of interest to the ALBA community.
Each edition of The Volunteer costs $7,500 to publish. Would you consider donating at this amount to cover the cost of one edition? Your name would be prominently displayed (with your approval) in that edition, as the single donor who made that edition possible.
We know this is a big "ask"! If you are able to consider a gift at this level, to sponsor an edition of The Volunteer, please contact Mark Wallem directly at mwallem@alba-valb.org
Please know that we appreciate every gift, large or small, that comes our way. Thank you for your generosity and your support of The Volunteer.