Emil Meersand Memorial Day Tribute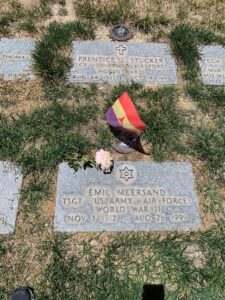 Blaine from Las Vegas visited Emil Meersand's grave this week.  Thank you Blaine and thanks in advance to all the volunteers who will visit the graves over the next week.
For more information about the project see Progress on Honoring Those Who Served in Spain.
If you wish to participate you can still volunteer. Contact albtribute@gmail.com to obtain information.