Gwendolyn Midlo Hall (1929-2022)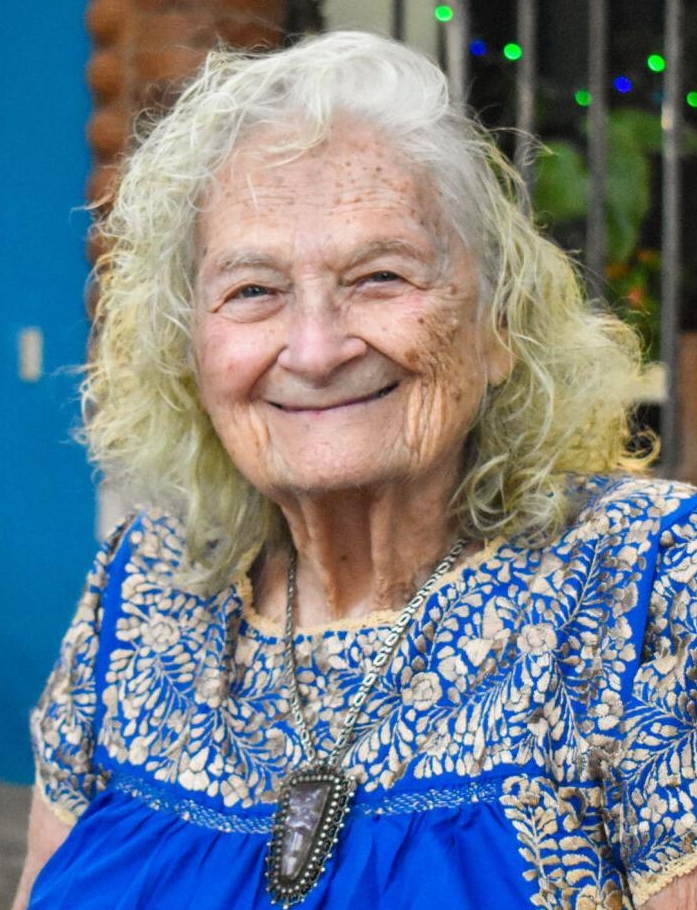 Civil rights activist Dr. Gwendolyn Midlo Hall died August 29, 2022, in Guanajuato, Mexico. As a member of a politically liberal family, she engaged in activism from an early age.
She was born June 27, 1929, in New Orleans to Herbert Midlo and Ethel Samuelson. Her father was a Jewish immigrant, from what is now Poland, who built a successful legal career defending African Americans, labor organizers and others who most of the legal community shunned.
Dr. Hall is best known for her groundbreaking database on enslaved blacks in colonial America. She spent most of her academic career teaching Latin American history. While conducting research in a small Louisiana courthouse, she came across records listing detailed information on enslaved people transported to Louisiana. She searched for similar records in dusty courthouses and archives in France and Spain. Her initial research was published in 1992 as Africans in Colonial Louisiana: The Development of Afro-Creole Culture in the Eighteenth Century.
After retiring from teaching in 1993, Dr. Hall devoted the next seven years to assembling records of 107,000 enslaved persons into the Louisiana Slave Database and Louisiana Free Database1719-1820. The database is now available as part of Slave Biographies: The Atlantic Database Network. Her work helped pave the way for greater study of the history of enslaved people in American.
While her database is of great historic importance, her work promoting the legacy of her husband Harry Haywood is of special interest to the ALBA community.  Gwendolyn met Harry Hall, better known by his party name Harry Haywood, at a May Day event in 1951. They married in 1956.  Though they later separated, they remained on amicable terms and never divorced.
Haywood was the highest-ranking American Communist to join the International Brigades. He was an alternate member of the American Party's steering body, the Politburo.  In Spain he served as a staff officer in the XV Brigade and as the Commissar for the short-lived Anglo-American regiment during the Brunete campaign.
In 1978 Haywood released his autobiography Black Bolshevik: Autobiography of an Afro-American Communist.  He was the author of two other important texts: Negro Liberation (1948) and the pamphlet For a Revolutionary Position on the Negro Question (1959).
In 2012, Dr. Hall published a revised edition of Haywood's autobiography. The much slimmer volume, A Black Communist in the Freedom Struggle, reintroduced the public to Haywood and his role in the struggle against racism at home and fascism in Spain.
Dr. Hall is survived by her son Haywood Hall, Jr., daughter Rebecca Hall and four grandchildren. Her son Leonard Yuspeh died in 2020.