Letter from ALBA: Healthcare is a Human Right
Dear Friends,
"Health care is a human right," Neal Rosenstein, the President of the Puffin Foundation, said at our annual gala on May 2. "And yet in a country as wealthy as the United States, health care isn't a right, but all too often a condition of privilege."
The urgent need for health care reform—and the precarious access to health care among this country's most marginalized populations—was a recurrent theme at our annual gathering (online). The recipients of this year's ALBA/Puffin Award for Human Rights Activism, the Mississippi-based My Brother's Keeper (MBK) and Open Arms Healthcare Centers, struggle on the frontline for health care reforms. "An award such as this really invigorates an organization," My Brother's Keeper's CEO, June Gipson, said. "We look forward to expanding and enhancing our services throughout the LGBT community and ensuring that quality health care becomes a basic right for all."
At the gala, Dr. Vikas Saini, a cardiologist who heads the Lown Institute and is founding co-chair of the Right Care Alliance, drew direct links between My Brother's Keeper and the American volunteers who fought fascism in Spain, among whom were over a hundred medical personnel. One of them was Esther Silverstein, a nurse, whose son, Dr. Paul Blanc of the University of California, also spoke at the event. You can watch the entire gala —including music by Guy Davis, Miriam Elhajli, and Billy Bragg— on ALBA's website (alba-valb.org).
In this issue, we're proud to bring you new stories that embody ALBA's motto: Teaching History, Inspiring Activism, Upholding Human Rights. We're reporting on recent and upcoming workshops for teachers, as well as our well-attended film screening (the inaugural event of our new Perry Rosenstein Cultural Series) and upcoming Susman lecture on Ralph Fasanella. We're speaking with the world-renowned sociologist Richard Sennett, whose father and uncle both fought in Spain. We have two touching stories on volunteers Syd Harris and Maurice Wolf, and one on John O'Reilly, the Irish volunteer who married Salaria Kea. Adam Hochschild, an honorary ALBA Board member, has read Giles Tremlett's important new history of the International Brigades; look here for more book reviews.
As always, pages 22 and 23 of our print edition are reserved for you: the donors without whose support none of this work would be possible. Thanks, as always, for your steadfast, generous support.
¡Salud!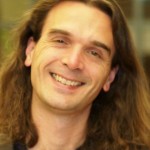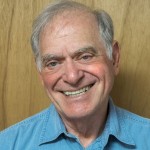 Sebastiaan Faber and Peter Carroll, Editors
PS Don't forget to tell your teachers and friends about our workshops, and make a donation to sustain your future!