New Online Teacher Workshop in January & February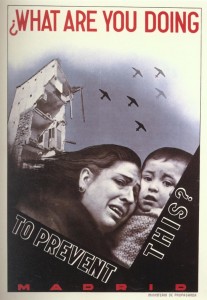 (Register here.) Following the first successful online workshop this past summer, ALBA and the Collaborative for Educational Services are proud to announce a new online workshop for teachers grades 4-12 (Social Studies, Spanish, English Language Arts, & other subjects):
America and World Fascism
From the Spanish Civil War to Nuremberg and Beyond
Offered in four synchronous online sessions, from 4-5:15 PM Eastern Time:
Wednesday, January 27
Wednesday, February 3
Wednesday, February 17 (followed by a 1h 15m session in Spanish)
Wednesday, February 24
PDPs: 22.5 | Graduate Credits: 1
Open to anyone. (Register here.)
Question? Write to Dennis Meaney at dmeaney@alba-valb.org.