New Mexico Volunteers – Henry George Rauert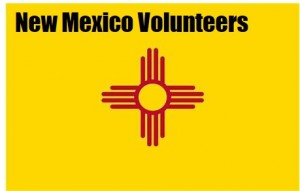 The Albuquerque Museum hosted ALBA's Shouts from the Wall: Posters and Photographs Brought Back from the Spanish Civil War from September 8, 1996 to October 27, 1996. Four biographical sketches were prepared to highlight volunteers from New Mexico. [1]
Henry George Rauert
Passport address: 139 Candelaria, Santa Fe, New Mexico. According to his application, he had been born on October 9, 1885, in Buffalo, New York. He moved to New Mexico in 1933. Sometime in 1934 he was arrested for making a political speech in Clovis. In 1936 he was candidate for governor of New Mexico on the Farmer-Labor ticket. He was in Roswell on April 15, 1937 to address members of the "Grievance Club," an organization of disgruntled relief clients. He was arrested for speaking on the courthouse steps, spent a week in jail, was fined $50, and was put under a $100 peace pond. According to the Roswell Dispatch of April 16, 1937. Rauert said he was an organizer for the Communist Party from Santa Fe. He must have left the state soon thereafter, since he sailed form New York City on the SS Aquitania for Spain on July 14, 1937.[2] He was captured and executed by the Nationalist in eastern Aragon on March 17, 138. Remarkable at age 52 in 1937, he was one of the oldest volunteers to fight in Spain.
[1] I am not sure who wrote these sketches.  If you know who put them together please let me know so I can provide proper credit.
[2] The ship docked in France and the volunteers travelled across France to reach Spain.