Plaque Honors Robert Merriman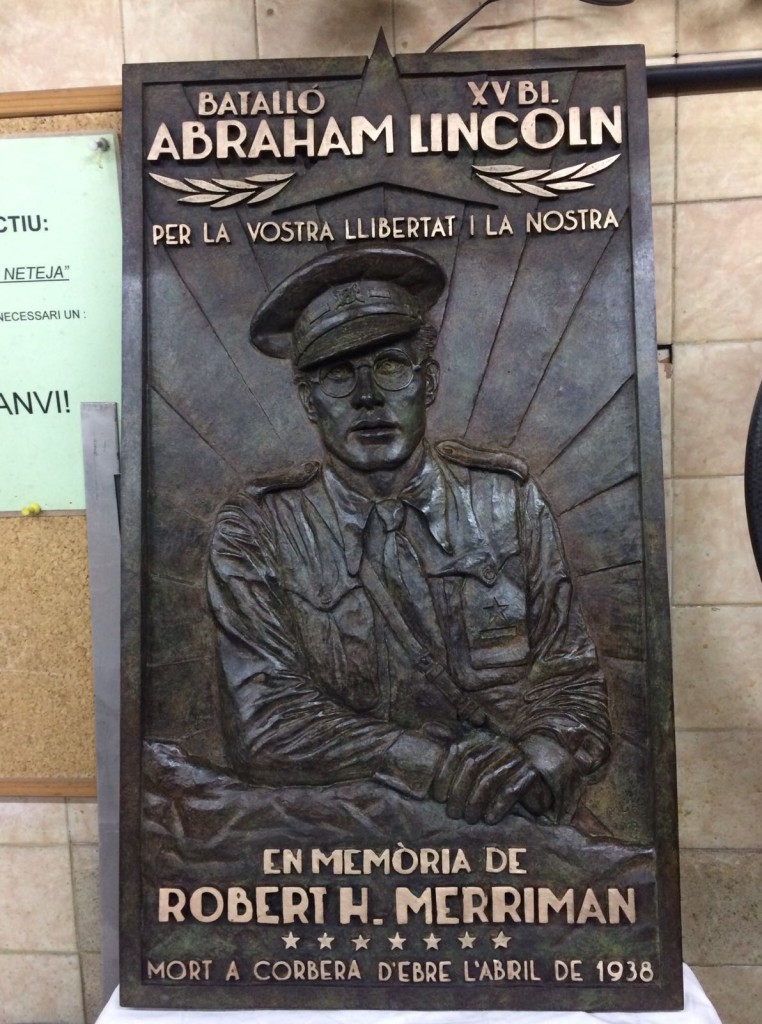 In recent years, investigators of the research group DIDPATRI (Didactics of Heritage) at the University of Barcelona have tried to locate the remains of Robert Hale Merriman, Commander of the Lincoln-Washington Battalion and Chief of Staff of the XV International Brigade during the Spanish Civil War. Unfortunately, as yet we have not been able to find the grave. As you know, Merriman was educated at the University of California, Berkeley and joined the International Brigades to defend the Spanish Republic. It is likely that Merriman was executed by the forces of General Franco on April 2, 1938 in Corbera d'Ebre (Tarragona). To pay homage to this fighter for freedom, and in acknowledgment of all the Americans who fought for freedom in the Spanish Civil War, the researchers from the University of Barcelona placed a commemorative plaque by the sculptor Mar H. Pongiluppi in the old village of Corbera d'Ebre, in the area where Merriman was probably killed. The ceremony took place on April 7, 2018.  We are happy to make available the mold of the plaque to anyone who is interesting in making a copy. 
Xavier Hernàndez teaches at the University of Barcelona.