Dimitrov Heroes by Ivan Gosnjak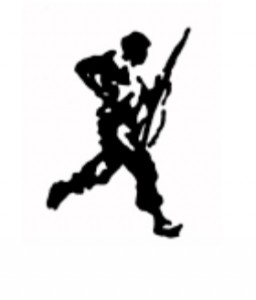 Notre Combat, Journal de la 15ème Brigade Internationale, No. 32, August 19, 1937, p. 7.
Dimitrov Heroes by Ivan Gosnjak
The First Section of the Matija Gubec Company of the Dimitrov Battalion is almost wholly composed of comrades coming from Canada. These comrades are, in the main, Croats who were compelled by economic circumstances to emigrate from their native country. Some had left behind them their entire families, wives, children and relatives.
In Canada these comrades held together, building their own language organizations, to the wide activities of which is due the close comradeship of Croats in Canada. And that close comradeship further brought large numbers of them from their new homes to fight Fascism in Spain.
In our Battalion these Croats from Canada were called "The Newcomers." But despite the fact that they are old fighters for Democracy, for National Freedom and against Fascism. Our "Canadian Croats" are exemplary in discipline and comradeship. In the recent battles they completely fulfilled the high expectations we had of them.
They demonstrated on the battlefield the heroism of the class-conscious proletariat, heroism which is born of close comradeship between men who know why they fight and for what they fight. Much of their achievements can also be attributed to the splendid guidance of the military and political leadership of the section, Comrade Kosta Nagy* and Comrade Ivan Stimac respectively. Both these comrades share the fullest confidence of the men.
In the latest battles, in which we dealt heavy blows to the Fascists, we lost several great comrades. Four of our Section died bravely in action: Skopljec, Racki, Milan Serdar, and Dekan.**
Comrade Skopljec was over 50 years of age. When told that he was too old to withstand the rigors of the front line he replied: "I feel young enough; I do not wish to be anywhere save in the front line."
Sergeant Racki led his platoon into attack and fell at their head. Comrade Racki, you have fallen, but your platoon has advanced and will continue to advance! Cheerful Sedar and Dekan are no longer with us but their songs are still on our lips and will inspire us in the battles that are yet before us.
Glory to our fallen heroes!
Forsare to new fights!
Forward to new victories!
—
Volunteers are linked to the superb Canada and the Spanish Civil War site.
*Nagy, Konstantin. b. May 13, 1911, Yugoslavian; Served in the Yugoslavian Army for five years rose to the rank of Sergeant. Arrived Spain on March 8, 1937 from Yugoslavia.  Served in the XVth Brigade, Dimitrov Battalion as a section leader with the rank of Sergeant. He fought at Jarama, Brunete, Quinto, Aaragon, and Ebro Offensive.  He served at the front for 15 months and was wounded in action on four occasions.  He joined the CP of Spain. After being evacuated from Spain he was placed in the Saint Cyprian and Gurs concentration camps. (Sketch developed from an evaluation in RGASPI Fond 545, Opis 6, Delo 1529, ll. 1; translated by Ray Hoff)
**Dekan remains un-identified.