Arrests of Volunteers in France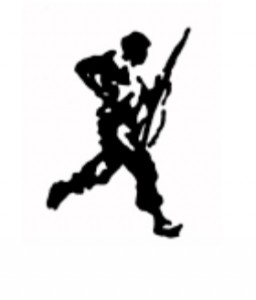 On April 4, 1937, French authorities arrested American John William Tylus, along with thirteen volunteers of various nationalities, near Prats de Mollo, Pyrénées, Orientales.  The group was described as being "in poor shape" after being lost in the Pyrenees mountains for several days.[i] The origin of the group's formation is not documented, but it appears that their guides either abandoned the group, or the group was composed of stragglers who lost contact with the main body during their attempted border crossing.  Tylus and the other volunteers were jailed in Perpignan while they awaited trial.
During his incarceration consular officials interviewed Tylus.  According to Tylus "… certain family difficulties led to his trip to Europe where he met some Englishmen going to Spain. He stated that although he joined this group he had no intention of enlisting in the Spanish army"[ii] Tylus, a miner from the Ohio riverside town of Tiltonsville, departed the United States from New York City aboard the Washington on March 10, 1937.[iii]
At his trial on April 16, 1937, Tylus received a twenty-day jail sentence. The judge gave him credit for time served and he was released on April 24.[iv] After his arrest was reported, Tylus's family members engaged Congressman Lawrence E. Imhoff to enquire about his health, welfare, funds required for repatriation and if a work-away passage could be arranged to return him to the United States.[v] The response from consular officers in France indicated that their efforts to arrange a work-away passage back to the US were "Practically impossible. . ." due to limitations expressed by the shipping lines. They reported that the "Export Line takes only seamen, Dollar Line crews refuse to permit shipment except at full wage." The consular officers also communicated "Whereabouts of Tylus unknown…"[vi]
Tylus appears to have become disenchanted with volunteering after wandering on the frontier and serving a 20-day jail sentence. He elected to return home and arrived back in New York on May 26, 1937 aboard the Paris ending his involvement in the Spanish Civil War.[vii]
[i] USSDA 852.221/382 John P. Hurley, American Consul General, Marseille, France to Secretary of State, Washington, DC, April 15, 1937, p.1
[ii] IBID, p. 2
[iii] Sail List. There were 89 American volunteers aboard the Washington along with Tylus.
[iv] USSDA 852.221/377 Telegram Received, Gray, Marseille, to Secretary of State, April 26, 1937.
[v] IBID.; Lawrence E. Imhoff (December 28, 1895-April 18, 1988) Democratic congressman for Ohio first elected to the Seventy-third Congress and served from March 1933  to January 1939.
[vi] USSDA 852.221/389 Telegram Received, Gray, Marseille to Secretary of State, April 30, 1937, Referring to Departments April 29, 1937 (USSDA 852.221/377).