Argentine Judge Orders ALBA-Funded Exhumation in Spain
This January 19th, exhumation procedures began to recover the remains of Timoteo Mendieta, murdered by the Franco regime in 1939. In 2013, his daughter Ascensión testified before María Servini, the Argentine judge who has investigated Franco's crimes against humanity since 2010. On Servini's orders, the Association for the Recovery of Historical Memory took charge of the exhumation, helped by funds from the ALBA/Puffin Award for Human Rights Activism. Mendieta's remains were recovered on January 30.
In the guest book created for the exhumation, Ascensión Mendieta left the following message: "Mi mayor sentimiento es la gran alegría" (My strongest feeling is a great joy).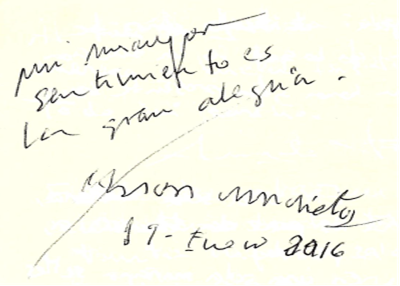 For more images of the exhumation, click here.