Catalan Town to Honor British Battalion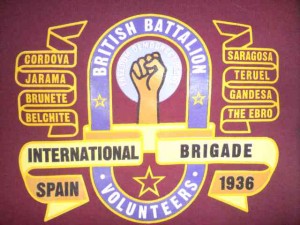 Corbera d'Ebre, a village in north-eastern Spain, will be honoring members of the British Battalion of the International Brigade. A plaque will be unveiled on September 24th with the names of 23 soldiers who died on the last day of the Battle of Ebro.
The 16th Battalion of the International Brigade was formally named for Shapurji Saklatvala, the former Communist Member of Parliament. However, the name did not catch on and it was referred to as the British Battalion. The battalion was comprised of over 2,300 soldiers throughout the war. Five hundred of those men perished on the battlefields of Spain including over 90 at the Battle of Ebro.
Lynda Walker, 68, knew many of the brave British men that went to fight in Spain and will be traveling to Catalonia for the ceremony on Tuesday. She said of the men, "you want to see a better world for your children and grandchildren, and they were the kind of principles these people [members of the International Brigade] fought for."
The full article can be read here.