Mike Nash, RIP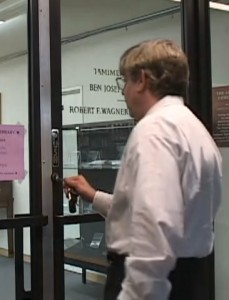 I have just heard the heartbreaking news of the death of Michael Nash, Director of the Tamiment Library and the Robert F. Wagner Labor Archives at NYU.
Over the years I had the good fortune of being able to work with Mike on a number of ALBA-related projects and on several occasions we co-taught an undergraduate seminar on the Spanish Civil War.  He was a remarkably learned teacher and scholar who wore his erudition lightly; a generous and gentle archivist always eager to help others; a principled and committed man whose teaching and scholarship and stewardship of Tamiment were of a piece with his lifelong dedication to the promotion, via historical understanding, of human rights and social justice.
May he rest in peace, and may his family find some solace in the genuine and profound affection and admiration of the many people whose lives were touched by Mike.