Cuban Human Rights Advocate Dies in Car Crash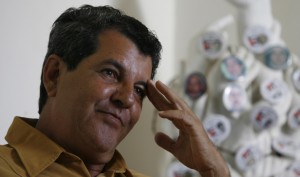 On July 23rd, Cuba lost an important leader and advocate for human rights, democracy, and freedom of expression. As Global Voices reports, Oswaldo Payá was killed in a car crash in the city of Bayamo. Internationally recognized as a proponent of non-violent protest, some of Payá's major achievements include having founded Cuba's Christian Liberation Movement, "a non-denominational political organization working to advance human rights and civil liberties in Cuba." Global Voices also reports that in 1998, "he spearheaded the Varela Project [es], which to date remains one of the most pragmatic and measured attempts by a Cuban civil society group to advocate for change within the Cuba's political system." Though he will be missed as an important political figure in Cuba, the legacy of his fight to secure fundamental rights for the entire Cuban population will live on.
Click here for the full story.