The Life of a Lost Child to be Turned into a Film
This coming fall, the life of one of the Spanish Civil War's 4,000 "lost children" will be adapted for the big screen. María Luisa Toole, the film's inspiration and central focus, fled her home in San Sebastian, Spain at the age of 11 in 1937 and did not see her mother for 15 years afterwards.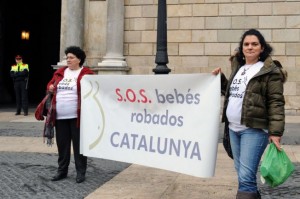 Entitled To Say Goodbye, the upcoming film is scheduled premiere at an international film festival in San Sebastian. According to theboltonnews.co.uk, the film is unique in that it is an animated documentary, portraying the experiences of María Luisa and other "lost children" with the addition of real life recordings and commentary from survivors. Toole and her family plan on being in attendance in San Sebastian for the premiere.