Facing Fascism, in Beckley, West Virginia, for example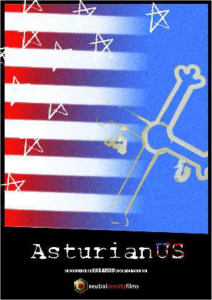 On March 27, 1938, Avelino González Mallada, former mayor of the Asturian city of Gijón, died in a car crash on a country road in Woodstock, Virginia.  The New York Times (p. 4) explained on the next day that "Señor Mallada was in this country on a sixty-day permit granted to him by the Department of Labor after he had appealed a ban on his entry imposed at Ellis Island by immigration officials upon his arrival here on February 16."  Other papers reported that González was here to carry out a fundraising tour on behalf of the Republic, and had plans to travel as far as California, addressing groups of Spanish immigrants along the way.  A report in the Washington Post a few days after the accident clarified that on the night of the wreck, González Mallada "was en route to Beckley, West Virginia to address a meeting of Spaniards there."
Spaniards in West Virginia?  Yes, indeed.
In fact, of the 120-odd affiliated Spanish clubs from all over the United States that joined the Sociedades Hispanas Confederadas during the war, 12 are located in the tiny state of West Virginia; in places like Holden, Raysal and Fairmont, Warton, Lillybrook, Spelter and, of course, Beckley.
It turns out that in the story of large-scale immigration of working-class Spaniards to the United States that unfolded in the first decades of the twentieth century, West Virginia is the stage of a crucial chapter or two.  Thousands of Spaniards found work either in the coal pits of the southern part of the state, or in the zinc foundries further north.  In his moving and melancholy documentary, AsturianUS, Luis Argeo tells the story of the Asturian zinc workers in West Virginia; minute 29:00 – 30:00 gives just a quick glimpse of the vast and intense pro-Republican mobilization of the Spanish community in the state.
We may never know the actual coast-to-coast itinerary that González Mallada had planned for that fateful trip of the Spring of '38.  But with the list of the organizations that made up the Sociedades Hispanas Confederadas, we can hazard a reasonable guess, simply by connecting the dots of a remarkable archipelago of Spanish working-class communities across the country, from the zinc towns like Spelter, West Virginia to the apricot orchards of Vacaville, California; immigrant communities forged in the first decades of the twentieth century, and galvanized by the task of facing fascism in the mid- to late-1930s.
[The documentary AsturianUS can be viewed here.
Descendants of the Asturian diaspora to West Virginia maintain a fascinating website:  http://www.asturianus.org/.]