Press TV covers Spanish exhumations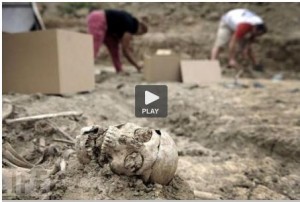 The Iranian Press TV today features an item on the ongoing exhumations of mass graves in Spain. Includes 2:30 minute video.
After nearly four decades … the Spanish government ratified a law authorizing exhumation of the war's mass graves.  Since that time, however, a mere ten percent of the burials have been exhumed.  The snail-like process is widely blamed on the Spanish government's politicization of the issue and its reluctance to open Spain's old wounds.
More here; video here: