Spotlight on Mexican SCW vet David Alfaro Siqueiros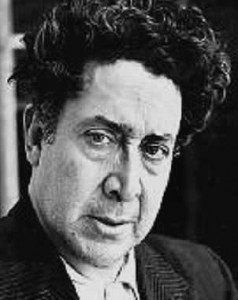 A piece in the LA Times calls attention to a series of events surrounding the legendary Mexican muralist David Alfaro Siqueiros, who fought on the Republican side in the Spanish Civil War:
In a serendipitous convergence of events, Siqueiros is having his biggest Southern California moment in decades:  Construction of the shelter, viewing platform and interpretive center (of his mural "América Tropical" began last week at El Pueblo de Los Angeles Historical Monument and is expected to take about two years.  Today, "Siqueiros: Landscape Painter," a major exhibition that reveals a little-known but powerful aspect of the artist's work, will open at the Museum of Latin American Art in Long Beach.  On Sept. 24, "Siqueiros in Los Angeles: Censorship Defied," a multimedia show about the artist's Southern California sojourn and its aftermath, will begin at the Autry National Center in Griffith Park.
More here.