Peruvian evidence in Garzón case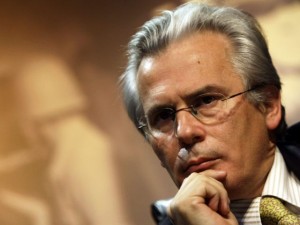 Few people have done more than investigative magistrate Baltasar Garzón to connect issues of human rights and historical memory in Latin America with those in Spain. IPS reports that a Peruvian attorney, Ronald Gamarra, has  been called as a defense witness to present evidence supporting the claim that amnesty laws do not cover crimes against humanity:
Gamarra represented the families of the 15 victims of the 1991 massacre in Barrios Altos, a neighbourhood in central Lima, committed by a "death squad" of the Army Intelligence Service. For authorising the massacre and the 1992 assassination of nine students and a professor at La Cantuta University, Peru's former president Alberto Fujimori (1990-2000) was sentenced to 25 years in prison. The perpetrators of both crimes benefitted from an amnesty that the Fujimori government issued in 1995 for human rights crimes committed by civilian or military agents dating back to May 1980.
More here.