Events
NYC's 74th Reunion of the Volunteers of Liberty
Lincoln Brigade's "Legacy of Activism" Award to Honor
Amy Goodman, acclaimed broadcast journalist, host of Democracy Now!
May 2, 4:30 pm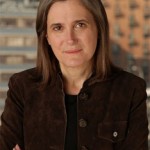 Museo del Barrio, 104th Street and 5th Avenue
Order tickets online at www.alba-valb.org by clicking on "NEW YORK REUNION 2010"
For information, write info@alba-valb.org or call (212) 674-5398.
SF Bay Area Reunion
To be announced. For information go to www.alba-valb.org.
Other Spring Events
March 9, 8 pm: Orphan Film Festival , NYC
Henri Cartier-Bresson's lost documentary, With the Lincoln Brigade in Spain (1938)
IFC Center, 323 Sixth Avenue at West Third Street, (212) 924-7771
For tickets go to ifccenter.com
April 14, 7 pm: Screening & Roundtable
To My Son in Spain: Finnish Americans in the Spanish Civil War
The King Juan Carlos I Center, 53 Washington Square South, NY
Co-sponosored by ALBA and the King Juan Carlos Center
Free to the public. Reception to follow.
April & May: Seattle Series
Lives, History, Memory: The Spanish Civil War Seventy Years After
University of Washington, Gowen Hall Rm 201
For more information, call (206) 543-2022
April 27, 7 pm: Helen Graham, Professor at the University of London
"Border Crossings: Thinking about the International Brigaders before and after Spain"
May 25, 7 pm: Jordana Mendelson, Professor at NYU
"History on Display: Context, Controversy, and Picasso's Guernica"
Film Series On Spanish Civil War. For details, go to www.albavolunteer.org or call (206) 543-2022.
Film series:
April 8: Jaime Camino, Los niños de Rusia (2001). In Spanish and Russian with English subtitles. The dramatic story of 3000 young Spaniards evacuted to the Soviet Union during the Spanish Civil War, and their eventual return to their homeland.
7 PM. Gowen Hall 201.
April 22: Carlos Saura, Ay, Carmela (1990). In Spanish with English subtitles. "This is the film I always wanted to make" (Saura).
7 PM. Gowen Hall 201.
May 4: Pontus Hjorthén and Martin Jönsson, Mari Carmen España: The End of Silence (2008). In Spanish with English subtitles. "This is the perfect … road-movie documentary with scintillating twenty first-century production values that also respects the 'old-fashioned' ones of historical context and investigative rigor" (Helen Graham).
7 PM. Gowen Hall 201
May 20: Guillermo del Toro, Pan's Labyrinth (2006). In Spanish with English subtitles. "Del Toro's second Spanish Civil War film once again combines genres: the horror movie and the western are this time combined with a dark fairy tale. It vividly portrays Spanish fascism's love of death and hatred of the imagination" (Charles Oberndorf).
7 PM. Gowen Hall 201