Dan Bessie (1932-2023)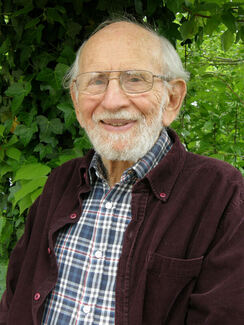 Dan Bessie, who passed away on July 1 in Brantôme, France, was born in rural Vermont, where his parents, Lincoln vet Alvah Bessie and Mary Burnett, eked out a hardscrabble existence during the Great Depression. The family lived in New York, Pennsylvania, Connecticut, and finally, Southern California. Following high school, Dan became a shipboard steward in the merchant marine, a longshoreman, and an automobile assembler. Dan worked at various factory jobs to support his wife and children until 1956 when he realized his childhood dream—to become a cartoonist.
Following an apprenticing at MGM Studios working on Tom & Jerry, Dan enjoyed a more than forty-year career in the industry, animating TV commercials and Saturday morning children's programs, like The Marvel Superheroes, Spiderman, and Linus the Lionhearted. When Dan transitioned to live action, he directed a series of patient advice films for doctors' offices. Between 1970 and 1975, he ran his own studio, producing films for schools and libraries, and co-produced the feature Executive Action (starring Burt Lancaster) that dramatized the assassination of JFK.
Dan relocated to Santa Cruz, California, in 1978, and until 1995, he continued to write and direct educational and TV films, including the highly successful Peter and the Wolf, featuring Ray Bolger. Dan wrote and directed Hard Traveling (1986), a feature film that recalled an incident in his mother's life. Dan wrote two memoirs: Rare Birds: An American Family (2000) and Reeling Through Hollywood (2006). In 2002, he published his father's Spanish Civil War Notebooks, which have just appeared in Spanish translation.