From Lorca to Sacco & Vanzetti: Upcoming Summer and Fall Events
As this issue is going to print, the ALBA office is busy preparing a series of events for the summer and fall, including:
ALBA Pride Month Book Talk: Lorca After Life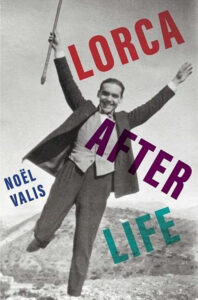 Author Noël Valis (Yale) will discuss her new book, Lorca After Life, with Jeffrey Zamostny (Univ. of West Georgia). Valis writes on modern Spanish literature, culture, and history, with books on the Spanish Civil War, bad taste and class in modern Spain, and religion and literature. Zamostny's research examines questions of gender, sexuality, celebrity, and fandom in early twentieth-century Spain. Wednesday, June 21st, 3 PM EST / 12 PM PST. To register for this event, click here.
---
Sacco and Vanzetti Film Screening
On August 23, the 96th anniversary of the execution of Nicola Sacco and Bartolomeo Vanzetti, ALBA will screen and discuss the documentary Sacco and Vanzetti (2006), by ALBA Board member Peter Miller, a film that tells the story of the two Italian immigrant radicals executed in 1927 to shed light on present-day issues of civil liberties and the immigrant rights. Join the ALBA email list and keep an eye out for the invitation to register for this online event.
---
ALBA Honoring the Volunteers at Fall Event
In the past three years, ALBA has honored the Lincoln Veterans during its online spring gala. This year, ALBA's board is striking out in creative new directions to pay tribute to the Vets, engage the community, and honor the annual ALBA/Puffin Human Rights Award recipient at a special event in the fall. Stay tuned to ALBA's social channels for dates and further details.