ALBA Welcomes New Board Member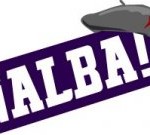 At its annual board meeting in early May, ALBA welcomed its newest member, Steve Birnbaum, a Bay Area labor attorney specializing in workers' compensation under the Longshore and Harbor Workers' Act. Steve has long been fascinated with the history of the Abraham Lincoln Brigade and will be a welcome addition to the board.
For a full list of ALBA's staff, board, and honorary board, see our website.