Online Gala and ALBA/Puffin Award Ceremony on April 30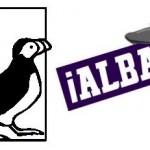 ALBA's annual gala, including the ALBA/Puffin Award ceremony, will once again be online this year, in light of the ongoing pandemic. Tune in through YouTube or Facebook on April 30 at 4 PM (EDT) for an inspiring slate of speakers and musical guests.
For more details, keep an eye on our website and your email inbox.