Stuyvesant Students Build Lincoln Brigade Website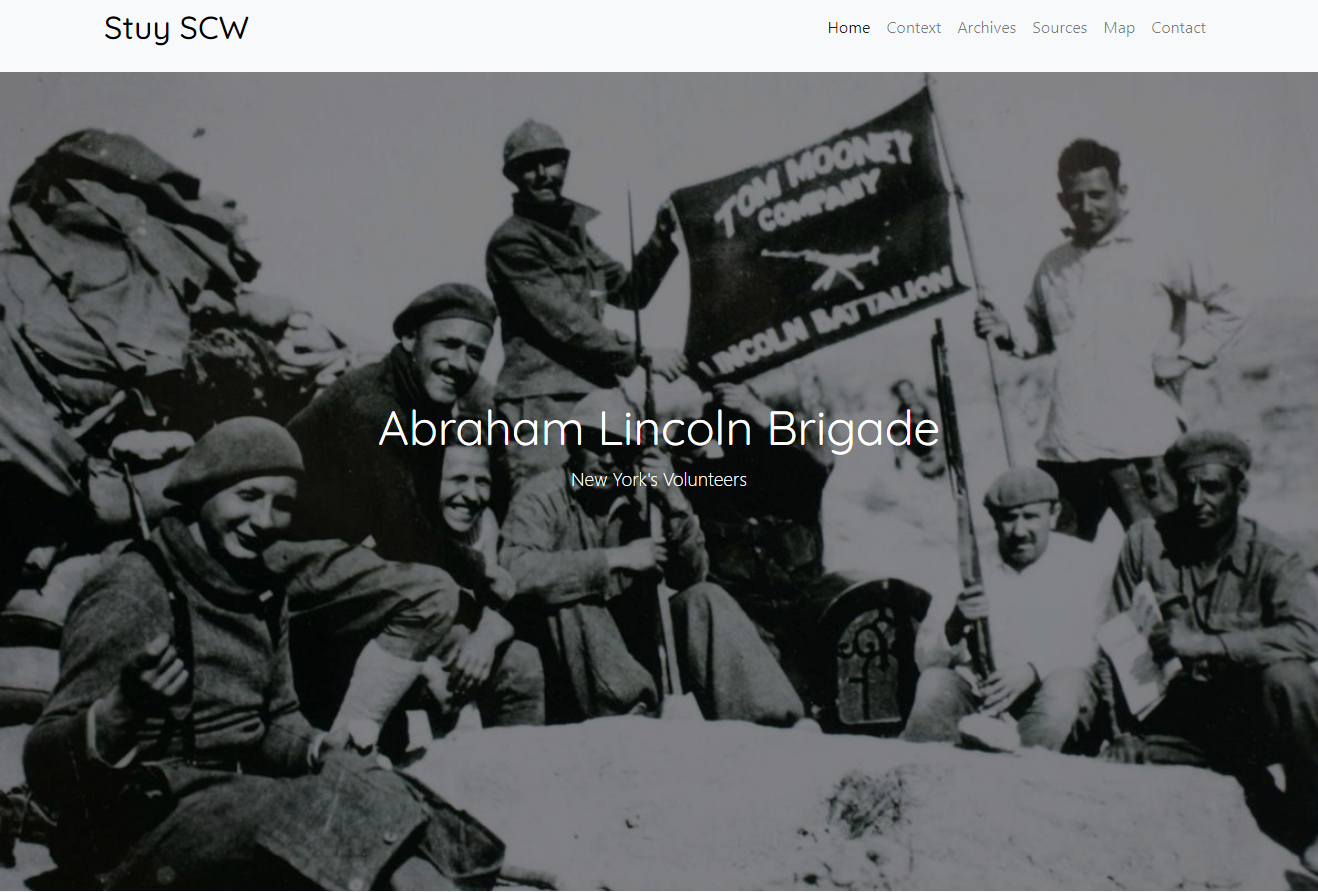 This spring, students at Stuyvesant High School in Manhattan built a website, https://scwnyc.stuy.edu, featuring Lincoln Brigade volunteers from New York City. Their history teacher, David Hanna, reports:
"Last semester I taught a new elective course on the Spanish Civil War. Its 33 students learned how important New York City's role was in contributing to the International Brigades. I was aware that San Francisco has a monument to their volunteers, but our city did not. This was the origin of the project, which turned into a website documenting New Yorkers who served in the Abraham Lincoln Brigade.
"Students were assigned a volunteer each and conducted research over a period of two months. Angel Ortmann-Lee and Theadora Williams designed the site.
"My hope is that in the future the course will continue to run, and each new cohort will research another batch of New York-affiliated volunteers. However, with approximately over 800 names still to be researched it will take 24 years to complete! Hopefully this site can be a catalyst for getting a monument erected here in New York City to its sons and daughters (and adopted sons and daughters) who joined the "Good Fight" in Spain."