ALBA Launches Redesigned Website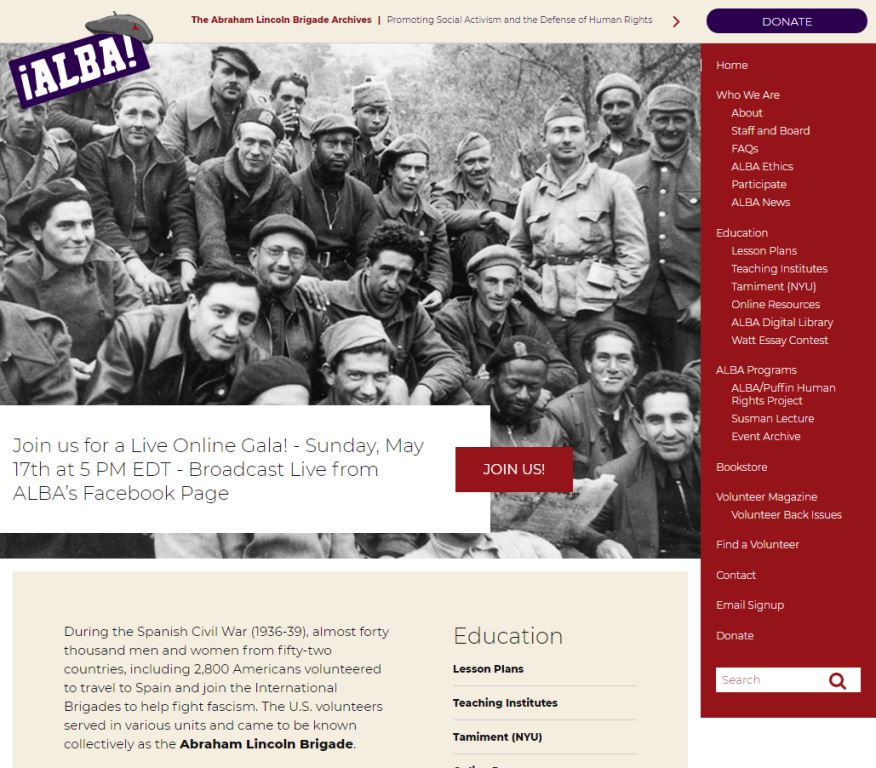 ALBA's website at alba-valb.org has been redesigned from the ground up. The searchable online database of volunteers who left for Spain from the United States will be updated over the summer, along with a broad range of content for teachers and the general public. Check back in regularly!
The online edition of The Volunteer will remain at albavolunteer.org, and teachers can continue to find resources for their classrooms at resources.alba-valb.org.