ALBA Teaches More Institutes Than Ever
More than eighty years after the outbreak of war in Spain, and ten years after launching ALBA's Teaching Institutes in 2008, our educational program for high school teachers continues to make a deep impact on teachers all around the country. In 2018, ALBA held a record number of eleven institutes and workshops for high school teachers throughout the country, reaching more than 270 teachers and thousands of students. 
Pittsburgh, PA, February 22, 2018

Clemson, SC, March 2, 2018

Hofstra University, NY, March 15, 2018

Plymouth, MA, March 23-24, 2018

New York City, NY, April 14-15, 2018

Pittsburgh, PA, April 15, 2018

Seattle, WA, April 21st, 2018

Beachwood, OH, October 12, 2018

NJCSS Conference, Rutgers University, NJ, October 22, 2018

New York City, NY, November 6, 2018

Bergen County, NJ, November 7, 2018
No fewer than 95% of the participating teachers have reported that they are "very likely" to incorporate our materials in their classroom, and over 90% of participants evaluated the overall quality of the workshop as "outstanding." The written comments in the evaluation forms are overwhelmingly glowing.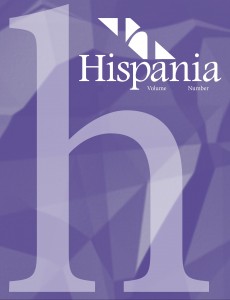 The March, 2019 issue of Hispania, the journal of the American Association of Teachers of Spanish and Portuguese, is featuring an article highlighting ALBA's institute work.
Upcoming Workshops and Presentations:
April 12: Presentation for scholars of Spain & Latin America at the Kentucky Foreign Language Conference (University of Kentucky).
April 27: One-day institute in Seattle, WA, for Spanish teachers, hosted in collaboration with the Cervantes Institute.
May 15: One-day institute in Oberlin, OH, for teachers of Social Studies, Spanish, and English Language Arts.
July 10: Conference workshop at the annual AATSP Conference in San Diego, CA (more information).
October 4-5: Two-day workshop in Massachussets (details TBA)
October 11: One-day workshop in Cleveland, OH (details TBA)
October 19: One-day workshop at Elmhurst College, Elmhurst, IL (details TBA)
November 5: One-day workshop in New York City (details TBA)
November 6: One-day workshop in Bergen, NJ (details TBA)
For more information click here. If you are interested in organizing a Teaching Institute near you, please write to info@alba-valb.org.