Not all Heroes Wear Capes: Letter from ALBA
Dear Friends,
We have just returned from the Bay Area, where we joined close to 200 Lincoln family members, friends and supporters at our Annual Celebration honoring the Lincoln Brigade in Berkeley.  We gathered for an afternoon of songs and to hear California writer and documentary photographer David Bacon, who described how his encounters with the Lincolns helped shape his life. (You can find his stirring speech in our online Volunteer at albavolunteer.org. We will also print an excerpt in the March issue.)  Just as we ran into technical problems and the sound system fell silent, one person in the audience started whistling The Internationale.  In seconds everyone in the theater had joined in.  What an inspiring event! A lot has happened since the song's words were penned by Eugene Poitier in the aftermath of the bloody repression of the Paris Commune, but The Internationale's promise of a better world has inspired and provided hope for generations of activists.
As we come to the end of another banner year for ALBA, our educational and human rights activities continue to grow and impact new people (see pages 4 and 6).  These programs are an invaluable way for us to meet and learn from the next generation of activists.
This year's ALBA/Puffin Award for Human Rights Activism, granted to the Association for the Recovery of Historical Memory (ARMH), was of particular significance to all of us.  The monetary prize provided by the Puffin Foundation has allowed the ARMH to resume their activities.  More families have already been able to reclaim their loved ones, "disappeared" no longer.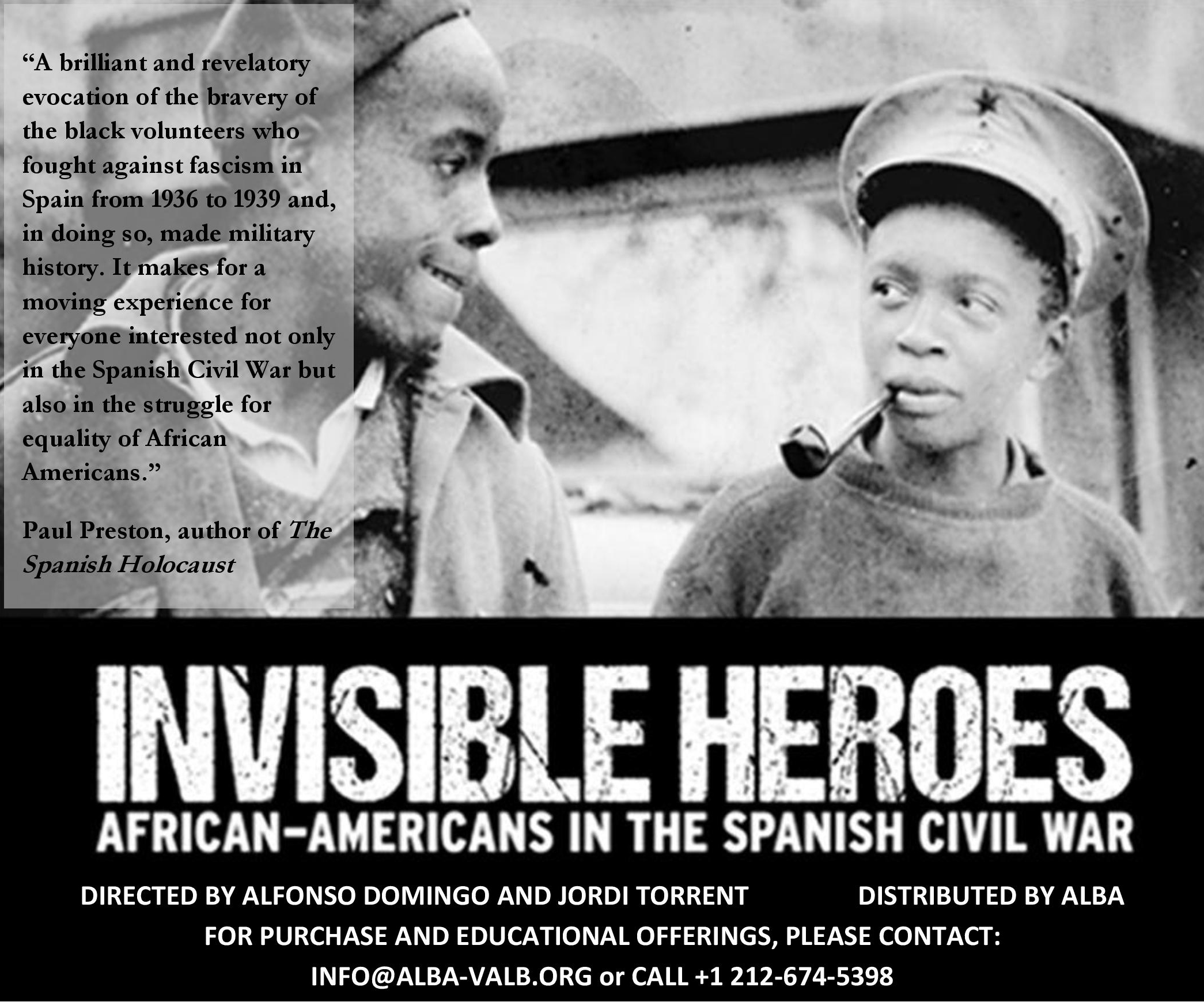 After the event we were able to spend time with Emilio Silva and the ARMH volunteers who came all the way to NY in solidarity with ALBA.  They shared their personal stories with us and, with tears in their eyes, told us that they will never forget the celebration. 
As we approach the 80th anniversary of the arrival of the International Brigades in Spain—stay tuned for our exciting celebrations—we ask you to honor their courage and selflessness with a gift to ALBA so that we may continue to do our part in the struggle for social justice and human rights.
As history tell us, not all heroes wear capes. We salute Adel Termos and his little daughter, who were killed as they stopped a bomber entering a mosque in Beirut on Nov 13. Let solidarity prevail over hate, anger and fear.
As always, we are deeply grateful for the kindness and generosity of our dedicated members. Thank you for your support and for being part of this journey toward a more just society!
¡Salud!