Felicia Browne: The first British casualty in Spain
This article appeared in the 37th issue of the newsletter of the International Brigade Memorial Trust and is reprinted here with the IBMT's permission.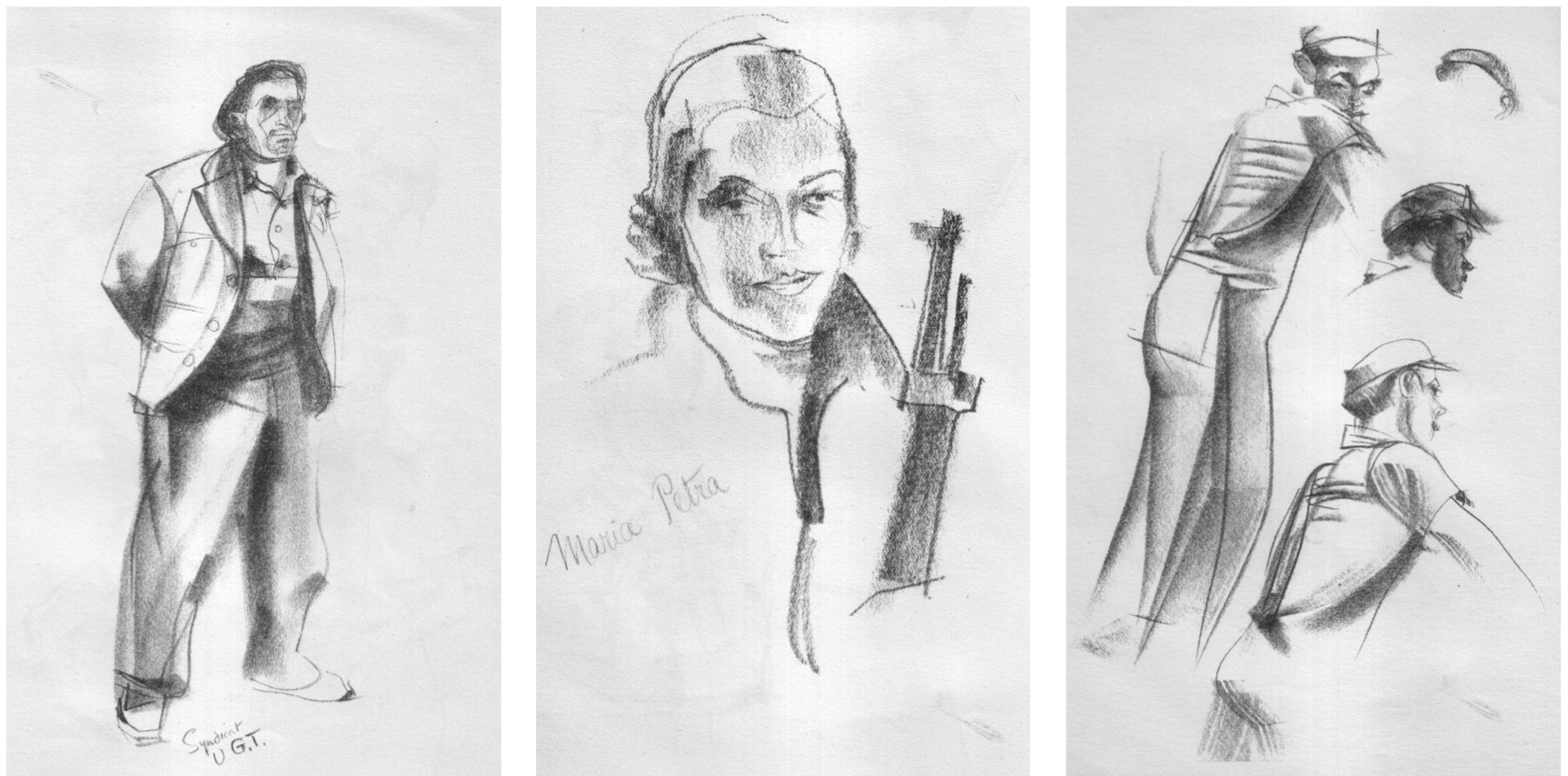 "You say I am escaping and evading things by not painting or making sculpture. If there is no painting or sculpture to be made, I cannot make it. I can only make what is valid and urgent to me. If painting and sculpture were more valid and more urgent to me than the earthquake which is happening in the revolution, or if these two were reconciled so that the demands of one didn't conflict (in time, even, and concentration) with the demands of the other, I should paint and make sculpture."
Thus wrote Felicia Browne, artist, communist and fighter for a better world, in a letter to her friend, Elizabeth Watson. These haunting phrases echo the commitment of progressive artists down the ages, including Byron and Sylvia Pankhurst. She would be followed by more writers and artists who put the fight for a better world above their art.
Felicia Browne was a first: the first and only British woman combatant and the first British volunteer to be killed in Spain defending democracy and fighting fascism.
The IBMT is commemorating her this year, in the 110th anniversary of her birth, with a tour of the Aragon Front in October. The tour group will visit Tardienta, the small town closest to the spot where she was killed, and donate a framed copy of her artwork to the mayor and town council as a memorial to her.
Felicia Browne was born to well-to-do parents in the London suburbs in 1904. She took various courses at the Slade School of Fine Art in London between 1921 and 1928. Then she went to Germany to study sculpture. Historian Tom Buchanan writes* that she witnessed the rise of Nazism in Berlin, and may have taken part in anti-fascist street fighting. She returned to Britain in the early 1930s and in 1933 joined the Communist Party.
She travelled by car to Spain via Paris with her friend, Edith Bone. They arrived in Barcelona just days before Franco's attempted coup of 18 July 1936. The people rose up to defend the Popular Front government and Felicia Browne was immediately caught up in those heady days.
After trying unsuccessfully to enter the medical serv- ices, she volunteered to join the PSUC (Catalan communist) militia, the Karl Marx, heading for Aragon to defend the Republic. They made their headquarters in the small but strategically important town of Tardienta. It was situated near to the railway line from Zaragoza to Huesca, which took vital supplies to the rebel forces. An aqueduct that carried water supplies to the enemy also passed through the town.
When the Karl Marx militia arrived in Tardienta, other militia columns were already billeted there. Several small-scale exchanges of fire took place on 14 and 15 August 1936 between forces of the Columna del Barrio, which included Dutch miliciana and machine-gunner Fanny Schoonheyt, and the rebels.
Felicia Browne's militia attempted to sabotage the railway line. In a surprise attack by fascist forces that greatly outnumbered them, an Italian miliciano was wounded. Felicia went to his rescue and both were cut down by machine-gun fire and killed, probably on 22 August 1936.
During her brief time in Spain, Felicia Browne sketched other members of the militia, local people and the scenes around her. Following her death, these and other sketches were exhibited in London in October 1936. A selection of them were later published by Lawrence & Wishart, using as a preface Felicia Browne's letter to Elizabeth Watson. They have frequently been reproduced to illustrate books on the Spanish Civil War.
Pauline Fraser is an IBMT Trustee. Along with IBMT Treasurer Charles Jepson she is organising the IBMT trip to Aragon this October. See page 26 for more details.
* In "The lost art of Felicia Browne" in "The Impact of the Spanish Civil War on Britain" (Sussex Academic Press, Eastbourne, 2007).