Did Hollywood aid Hitler?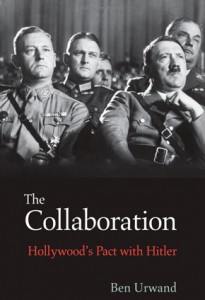 The New Yorker's David Denby has followed up his negative review of Ben Urwand's new book, The Collaboration: Hollywood's Pact with Hitler–which claims that major Hollywood studies actively collaborated with Nazi Germany–with a detailed blog post pointing out additional errors and omissions:
Urwand leaves the impression, despite some perfunctory nods to the Hollywood Anti-Nazi League and other liberal anti-Nazi activity in the movie colony, that the American cinema of the thirties was rife with fascist filmmakers. … Urwand is so busy hunting for Nazi messages that he doesn't mention the Marx Brothers, whose "Duck Soup" was a burlesque of dictatorial regimes, or the gangster movies, which were loved for their anti-establishment message. He mentions Frank Capra's movies, with their frequent hatred of the rich and powerful, but does so without suggesting how central they were to the era. He doesn't mention the many newspaper comedies ("The Front Page" was the most famous), in which wise-guy journalists tell off stuffed shirts and corrupt political leaders. As Pauline Kael remarked, the reason why you don't see journalists doing that in movies from other countries is not because those countries lacked stuffed shirts and corrupt officials. Urwand doesn't mention "Fury" and "Black Legion," with their loathing of mob violence, either. Urwand misses all of that—the happy freedom, the sexual entanglements of rich and poor, the anti-authoritarian tone of so much American entertainment in the thirties. If the studios were working for the Nazis, they certainly found a strange way of doing it.