ALBA joins coalition calling for Spanish truth commission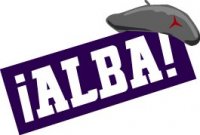 (Versión en castellano.) On July 3 the Abraham Lincoln Brigade Archives (ALBA) became the first organization from the United States to join the Plataforma por la Comisión de la Verdad sobre los Crímenes del Franquismo (Platform for a Truth Commission on the Crimes of Francoism).  As ALBA is entrusted to sustain and preserve the legacy of Abraham Lincoln Brigade, the organization is honored to stand in solidarity with over 100 agencies and organizations worldwide seeking truth and justice for the victims of Franco's 40-year rule.
This initiative is the first step toward creating a United Nations Truth Commission in pursuit of justice for the families of the victims of the enforced and involuntary disappearances that took place in Spain during the 1936-39 civil war and the ensuing Franco dictatorship.  The Platform aims to expose and remedy the situation of legal and political defenselessness that families of victims of enforced disappearances are still suffering.
The Platform intends to produce a comprehensive collection of evidence on the disappearances of tens of thousands of people, on the mass graves that still remain, as well as on the obstruction of the investigations into these crimes by Spanish authorities, which breaches the Declaration on the Protection of All Persons from Enforced Disappearance, adopted by the General Assembly in its resolution 47/133 of December 18, 1992, and the International Convention for the Protection of All Persons from Enforced Disappearance, signed by the Spanish State.  This information will be presented to the United Nations Working Group on Enforced or Involuntary Disappearances in September 2013, as well as to the United Nations Committee on Enforced Disappearances.