Asian volunteers in the SCW
Friends and Family of the Abraham Lincoln Brigade hosted a presentation on the Asian volunteers in the Spanish Civil War earlier this month in Tamiment Library at New York University. To a packed house house, Len Tsou described how he became interested in the topic after viewing the film The Good Fight, which features a picture of Jack Shirai, who fought and died with the Abraham Lincoln Brigade at Jarama. That image sparked his investigation. In the course of twenty years, he interviewed many volunteers and visited libraries and countries all over the world. A number of the Asian volunteers in Spain were doctors. Len's research took him to China where he traced what happened to these doctors.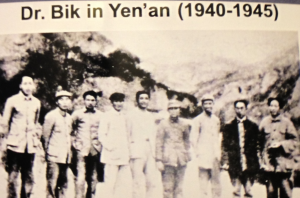 What was particularly enthralling about Len's presentation was his comprehensive description of the Asian volunteers who came to Spain. They came from all economic strata, all educational levels, from many countries and spoke many different languages. They also fought in many different battalions. The English speakers fought with the 15th Brigade. The French speakers fought with the French unites, the German speakers were with the Germans. By the time of the withdrawal of the international volunteers in October 1938 some had died, some were in prison in Spain and some were interned at the Camp de Gurs in France.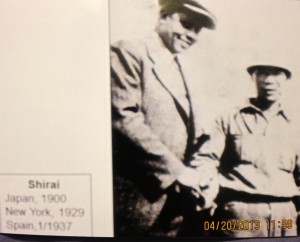 Len Tsou will be repeating his lecture at several cities in China this month. Those of us who attended the presentation at Tamiment Library feel privileged to have heard it.