Help save Moscow's Spanish Center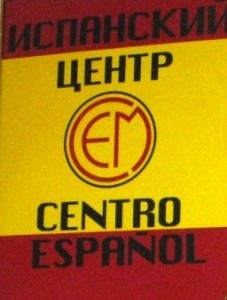 Moscow's-Spanish Center–a sanctuary for the Spanish Civil War refugee community in the former USSR–needs your help!
The Center was created in 1966 as a voluntary organization with strong ties to the Communist Parties of the USSR and Spain. Over the years and decades, it has come to be a second home for the nearly 3000 Spanish children evacuated to the USSR during the Spanish Civil War, their children, grandchildren, and other "Soviet Spaniards."
But the Center's future is on the line. For more than two years now, its financial situation has been precarious because the Spanish government has declined to provide financial support. The Center has been struggling to pay the rent and other basic expenses for the space it occupies, which is not far from the Kremlin. Now the Center is in danger of becoming homeless. It lacks the funds to pay the next installment of its rent.
For more details, see the newspaper article published yesterday in Público. For more information on the Center's activities–including a celebration in late September, 2012 to commemorate the 75th anniversary of the children's evacuation to the USSR, see my article, "From Russia With 'Spain': A Journey to Moscow's Spanish Center–and More."
The Center is not just a physical space. It is a vital link to the historical memory of the Spanish Civil War. An easy way to make a donation is through the Asociación Archivo Guerra y Exilio (AGE), which is an advocate for the Center.  You can transfer money by bank wire to:
Asociación Archivo Guerra y Exilio (AGE)
Caixa Cataluña
CCC/2013 0646 12 0200 708987
IBAN: 6320130646120200708987
SWIFT: CESCESBBXXX
Be sure to specify "CONCEPTO CENTRO ESPANOL MOSCU" .
For other ways to make a donation directly to the Center's bank account, see the article in Público. Donations can be made in several easy ways, and sent to accounts in Spain, Austria, and Russia. Each small donation will go a long way!