Homage to Catalonia, 75 years on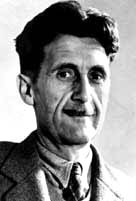 "George Orwell's Homage to Catalonia 75 years on": Len Crome Memorial Lecture, organized by the International Brigade Memorial Trust. Saturday 2 March 2013 at the Manchester Conference Centre, Sackville Street, Manchester M1 3BB, 11am-5pm.
To mark this year's 75th anniversary of the publication of George Orwell's 'Homage to Catalonia', the International Brigade Memorial Trust (IBMT) is organising a one-day conference in Manchester on 2 March to discuss the significance of Orwell's Spanish Civil War memoir and its impact on perceptions of the war.
There will be four speakers:
Richard Baxell is a historian of the British volunteers in Spain and his latest book is 'Unlikely Warriors: The British in the Spanish Civil War and the Struggle Against Fascism' (2012). He is a research associate at the London School of Economics and Political Science (LSE) and a trustee of the IBMT.
Tom Buchanan, lecturer in history at Oxford University, has written several books on Britain and the Spanish Civil War, including 'The Impact of the Spanish Civil War on Britain: War, Loss and Memory' (2006).
Christopher Hall is the author of 'In Spain with Orwell: George Orwell and the Independent Labour Party Volunteers in the Spanish Civil War, 1936-1939' (2013) and an IBMT trustee.
Paul Preston has written many books on the Spanish Civil War and modern Spanish history, including 'The Spanish Holocaust: Inquisition and Extermination in Twentieth-Century Spain' (2012). He is a professor in international history and the director of the Cañada Blanch Centre for Contemporary Spanish Studies at the LSE.
Chaired by Mary Vincent, professor of modern European history at Sheffield University, the conference is part of a series of annual lectures organised by the IBMT and named after Len Crome, the young GP from Blackburn who became head of the medical services of the International Brigades during the Spanish Civil War. The usual format is a single lecture by a guest speaker, but it was decided that this year's subject matter required more than one speaker.
All welcome – £10 entry (students £5).
More information: Dolores Long (IBMT chair): 0161 226 2013 / doloreslong@fastmail.fmJim Jump (IBMT secretary): 020 7228 6504 / secretary@international-brigades.org.uk