ALBA on Facebook, Twitter and Online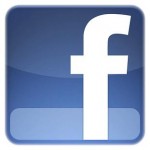 The other day I was at the archives reading a letter from Veteran Sidney Rosenblatt to Estelle Katz.  Sydney was writing about how the letters he received from home gave him the strength to carry on.  His writing was beautiful and his story came alive as I held his letter in my hands.  I was reminded of the power of letters and the incredible lengths that the Veterans and their friends and family went through to communicate.
Times have changed.  ALBA's websites currently receive 25,000 page views per month, our Facebook page has over 400 friends and counting and we just started a Twitter account. We see these tools as new ways to keep the story of the Veterans alive and share that story and the work of ALBA with new audiences.
Please join us online – friend us on Facebook at Abraham Lincoln Brigade Archives, follow us @LincolnBrigade on Twitter and check our website and blog for regular postings.  And, as an homage to the past, we will begin posting letters from the archives on Twitter as a reminder of the lost art of letter writing.