The future of ALBA: Your legacy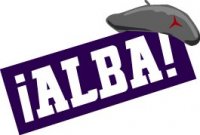 Planning for your will and your legacy? The Veterans of the Abraham Lincoln Brigade established their legacy with the Abraham Lincoln Brigade Archives. Now you can continue their "good fight" by establishing a legacy gift to ALBA in your will. As a non-profit educational organization, 501(c)(3), ALBA can accept legacy gifts in any amount, large or small. Please help us continue to expand our horizons, and your beliefs, and help us to teach the Lincoln Brigade's legacy to the next generation and beyond.
For more information, call us at 212-674-5398 or email info@alba-valb.org.