Young Undocumented Immigrants Wait for Reprieve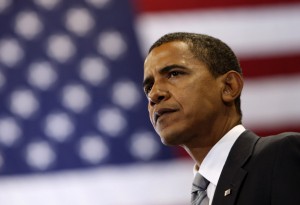 Yesterday young undocumented immigrants lined up across the country to wait for the opportunity to defer deportation. This event marks the official initiation of President Barack Obama's plan to allow some young undocumented immigrants to apply for reprieve, and could affect as many as 1.7 million people, reports the New York Times. In Los Angeles (home to a massive Latino population) specifically, the Coalition for Humane Immigrant Rights in Los Angeles was completely inundated with people in search of information regarding the plan. Similar offices around the country have experienced the same circumstances. President Obama's initiative does not come into effect easily, however. Writes the New York Times:
The program, which grants two-year deportation deferrals and work permits to illegal immigrants brought here as children, creates a herculean job for the federal agency in charge, United States Citizenship and Immigration Services. Agency officials are expecting the biggest load of paperwork in the shortest amount of time for a new program since 1986, when more than three million immigrants who were here illegally became legal residents under an amnesty.
Despite the difficult paperwork, the plan, officially called Deferred Action for Childhood Arrivals, creates numerous (yet temporary) opportunities for as-of-now undocumented immigrants. For example, young immigrants may now apply for real Social Security numbers, driver's licenses, and financial aid for college. Though these developments are a positive step forward, the plan, while granting reprieve to some undocumented immigrants, does not acknowledge them as legal citizens, either. In addition, the rapidity of the reprieve case is to be viewed with skepticism, and the strict requirements for applying are not to be taken lightly. As the New York Times outlines:
To be eligible, illegal immigrants must have been in this country and under age 31 on June 15, when the program was announced. They must have come to the United States before they were 16 and have lived here continuously for at least five years. They must be in school, or have graduated from high school or honorably discharged from the military.
With President Obama's plan acting as an obvious move to sway the Latino vote in his favor, it is still unclear to what extent this new legislation will affect the November elections. Over the course of his presidency, Obama has deported over 1.2 million immigrants. While the initiative is an important step towards even more important legislation like the DREAM act, it is not a permanent solution.
Click here for the whole article.