Amy Goodman on Guernica, 75 years later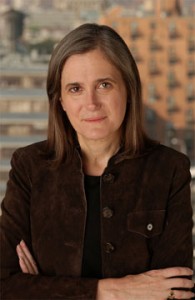 Amy Goodman at Democracy Now!, on the lessons of the bombing:
Seventy-five years ago, the Spanish town of Guernica was bombed into rubble. The brutal act propelled one of the world's greatest artists into a three-week painting frenzy. Pablo Picasso's "Guernica" starkly depicts the horrors of war, etched into the faces of the people and the animals on the 20-by-30-foot canvas. It would not prove to be the worst attack during the Spanish Civil War, but it became the most famous, through the power of art. The impact of the thousands of bombs dropped on Guernica, of the aircraft machine guns strafing civilians trying to flee the inferno, is still felt to this day—by the elderly survivors, who will eagerly share their vivid memories, as well as by Guernica's youth, who are struggling to forge a future for their town out of its painful history.
Listen to the podcast here.