Alexander Cockburn (1941-2012)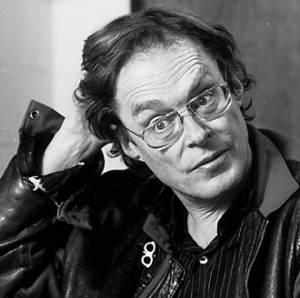 Earlier this month, journalism mourned the death of the radical British journalist Alexander Cockburn, son of the journalist and Spanish Civil War veteran Claud Cockburn, aka Frank Pitcairn (1904-1981). Among the many obituaries, The Nation's Victor Navasky writes:
His style was witty, coruscating, deadly, in the highest polemical traditions of Ambrose Bierce and H.L. Mencken. Yet his most slashing sallies were always fact-based, right up to his final Nation column, last issue, on the Libor scandal.
"Alex knew how good he was," John Nichols writes,
He knew that he could take readers where other writers could not — to the fields of India where Coca-Cola was stealing water from peasants; to the barricades of neglected labor battles in Austin, Minn., and Kenosha, Wis.; to "The City" of London, where the Libor scandal now unfolds. There were times when the going got rough; Alex's radicalism was genuine, and he could offend not just foes on the right but friends on the left. He parted company with mainstream liberals on issues ranging from gun control to global warming.
Read the Guardian's obituary here, and Rick Herzberg's commemorative note for the New Yorker here.