Royal Spanish Academy Amends Definition of Marriage to Include Same-Sex Couples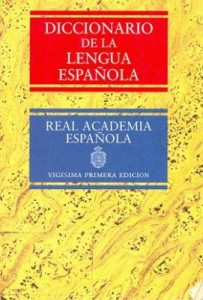 The Royal Spanish Academy of Language has announced it will revise the official definition of the word "marriage" in the DRAE (Royal Spanish Academy Dictionary). This change will mark the first time the DRAE recognizes marriage as more than the union of two opposite-sex partners, reports elpais.com. The new definition will include the following entry:
In certain legislations, the union of two people of the same sex, married through certain rights or legal formalities, to establish and maintain a community of life and interests.
According to secretary of the the Academy Darío Villanueva, the revision of the word "marriage" will function as a step towards the generalization of the word and the normalization of its acceptance. While this measure is a progressive one, the DRAE does not have a partisan agenda; it serves solely as a means to document the modern idiom, and does not "promote words," explained Villanueva. The new edition of the DRAE with the revised word is set to be published in 2014. Other new additions to the dictionary will include "blog," "espanglish," "camp," and "orgásmico."