Even more photos, Ciudad universitaria, Jarama, etc.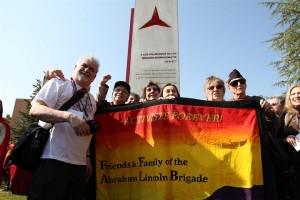 A beautiful album, courtesy of the AABI (Asociación de Amigos de las Brigadas Internacionales) with images from:
Inauguration of the monument to the International Brigades at Madrid's Ciudad Universitaria.
Concert/homage to the IB
Visit to the Fuencarral Cemetery
Visit to the Jarama battlefield
Luncheon at Rivas Vaciamadrid in honor of the IB.
See album here.