ALBA's Teacher Institutes Grow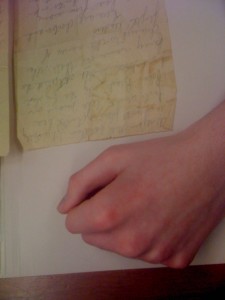 With the support of the Puffin Foundation, ALBA has now successfully conducted educational outreach workshops in New York; Tampa, Florida; Oberlin, Ohio; and Alameda County, California. Similar programs are slated to take place this fall in New York, New Jersey, and Chicago. Scores of high school teachers all over the country are enjoying the opportunity to work with experts on developing ways of incorporating the stories and the archival materials of the Lincoln volunteers into their classes in U.S. history, world history, Spanish literature, English literature and art.
As the programs expand to new participants, we are also intensifying our follow-up efforts, trying to stay in touch with, and lend continued support to, the alumni of our outreach initiatives. To this end, in early July, James D. Fernández and Juan Salas led an intense workshop at NYU, attended by five former participants who were invited back to the Archives to further develop and refine lesson plans and curricular units focused on the Lincolns.
At the start of the three-day workshop, Professor Robert Cohen, of NYU's Steinhardt School, told the participants of his plans to edit a book on "Teaching the Spanish Civil War" and encouraged them to consider collaborating with him on that project. The participants also enjoyed one-on-one tutorials via skype with Peter Carroll and Sebastiaan Faber. The lesson plans and curricular units that the teachers worked on address a broad range of topics, from the motivations of the volunteers in the Spanish Civil War as compared to those of volunteers in other wars, through the representations in poetry written by IBers of the horrors of war, to the historical and artistic context of Picasso's masterpiece Guernica.