Possible new search for Lorca's remains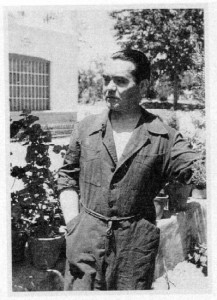 The Spanish historian Miguel Caballero Pérez claims to have new evidence pointing to the possible burial site of Federico García Lorca, the poet from Granada who was killed by the Nationalists in August 1937, the Guardian, El País and the Diario de Sevilla report. A much-publicized earlier attempt to locate his grave came up empty in December 2009. Giles Tremlett wrote in June:
Miguel Caballero Pérez spent three years sifting through police and military archives to piece together the last 13 hours of the life of the author of Blood Wedding, Yerma and The House of Bernarda Alba, … He now claims to have identified the half-dozen career policemen and volunteers who formed the firing squad that shot Lorca and three other prisoners, as well as the burial site. And he blames Lorca's death on the long-running political and business rivalry between some of Granada's wealthiest families – including his father's own García clan. "I decided to research archive material rather than gather more oral testimony because that is where the existing confusion comes from – with so many supposed witnesses inventing things," explained Caballero, who has published his results in a Spanish book called The Last 13 Hours of García Lorca. … That spot was said to be a trench dug by someone seeking water in an area of open countryside near a farm called Cortijo de Gazpacho, between the villages of Viznar and Alfacar. The zone is only half a kilometre from the spot identified by historian Ian Gibson in 1971 …
More here.