John Sayles' new novel reviewed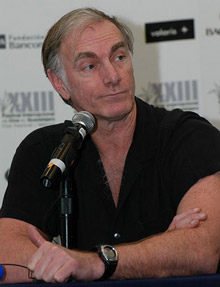 A Moment in the Sun, the monumental new historical novel by ALBA board member John Sayles, is praised by Tom LeClair in this weekend's Times book review:
"A Moment in the Sun" is, it should be said, nearly 1,000 pages long. Sayles responds to readers' presumed resentment against its bulk (a resentment canceled for some by the e-book) by offering reliable entertainment: with its impersonations of political figures, fraught romances and life-threatening adventures, the book is akin to the "Variety Arts" show one character attends.
More here.