Garzón edges closer to Supreme Court hearing on wiretap case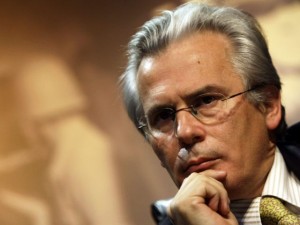 "Judge Baltasar Garzón is soon to appear in the Supreme Court over wiretaps that he ordered to listen in on conversations between lawyers and the heads of the corrupt "Gürtel" business network," the English edition of El País reports:
The judge in charge of the case, Alberto Jorge Barreiro, announced Monday that the preliminary investigations are over, making way for the oral hearings to begin. Judge Garzón … launched the investigation into the Gürtel case, a kickbacks-for-contracts scandal that has seen many Popular Party politicians and high-profile supporters of the party charged with corruption offenses.
More here; see also the ALBA editorial on the Garzón cases and other previous Volunteer coverage.