Franco's lingering legacy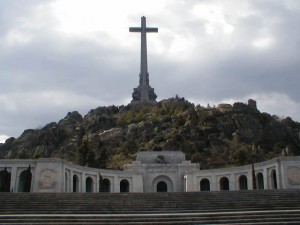 Jonathan Freedland writes in the Guardian on the Valle de los Caídos, Franco's monstrous monument, which continues to attract controversy:
Spain's socialist government understands the potency of Valle de los Caídos, or Valley of the Fallen. Indeed, much energy has been devoted to taming it. Since 2009, the site has been closed to general visitors; only those attending mass are allowed. Just to make sure, a guard hands arrivals a slip of paper, reminding them that they are there "for religious purposes only". … The government is considering legislation to deal with the Valle de los Caídos, appointing a panel of historians to advise. Should there, for example, be an exhibition detailing the monument's history, explaining that much of it was built by up to 20,000 prisoners drawn from those Franco had defeated?
More here.