WSJ reviews Mexican Suitcase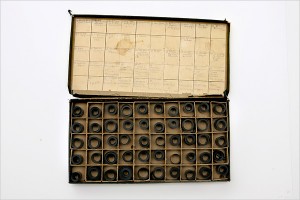 The Wall Street Journal's Richard Woodward writes a belated review of the "Mexican Suitcase" SCW photography exhibit:
What assistant curator Cynthia Young and her team have done with this material in less than three years is valiant. Along with reprinting a select group of photographs from the negatives for an exhibition, ICP has published a two-volume catalog of wide-ranging essays by 22 contributors. Maps track movements of the photographers year by year. All 4,500 negatives have been reprinted as contact sheets and annotated. The only flaw in this ambitious plan is that the contents of "The Mexican Suitcase" are not very arresting, at least not as photographs.
]More here