Post-SCW drama scores Goya awards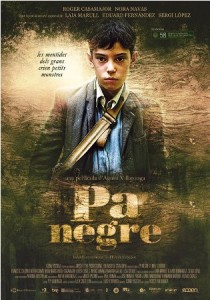 Agustí Villaronga's Pa negre (Black Bread) came out as clear winner in this week's Goya award ceremony (the Spanish equivalent of the Oscars). The Catalan film is part of the line-up of the Portland International Film Festival this month. The Hollywood Reporter writes:
Agusti Villaronga's Black Bread won by a landslide at the 25th Goya Awards ceremony late Sunday, walking away with nine prizes, including top film and director. The childhood-focused post-Spanish Civil War drama also saw Nora Navas take the best actress honor and the two child actors, Francesc Colomer and Marina Comas, win for promising acting.
More here.