Harvard features Patricio Guzmán documentaries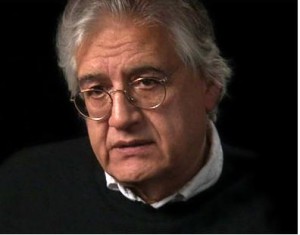 Under the title History, Memory, Cinema, the Harvard Film Archive is screening a series of documentaries by Chilean filmmaker Patricio Guzmán this month (Feb. 11-21):
Few filmmakers have understood the tremendous potential of cinema to shape historical consciousness as perspicaciously and courageously as Chilean documentarian Patricio Guzmán (b. 1941). In his first major work, The Battle of Chile, Guzmán discovered what would become the urgent central subject of his filmmaking over the next forty years – the fleeting victory and tragic 1973 overthrow of Chilean President Salvador Allende, the world's first democratically elected Socialist leader. … The Harvard Film Archive is proud to welcome Patricio Guzmán for a rare visit and opportunity to discuss his path-breaking career. We are also pleased to welcome Guzmán's long-time collaborator, producer Renate Sachse, as well as the celebrated Latin American film historian, Jorge Ruffinelli, one of the foremost authorities on Guzmán's cinema.
More details here.