NY1 covers Mexican Suitcase show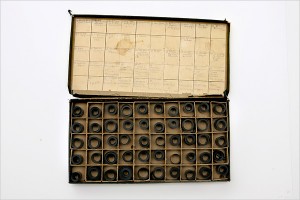 An article and television report by Stephanie Simon for New York 1 (2-min. video can be viewed here):
"We opened up the boxes, you know, didn't know what to expect. And in fact, there were about 165 rolls of nitrate film, which is highly flammable and combustible. But there was almost no deterioration at all. And it was kind of really wonderful stroke of luck really that they had been in Mexico City in a relatively stable environment for so many years and didn't degrade much further," says Young.
More here.